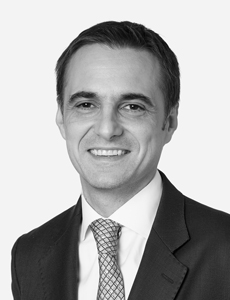 Francisco Aránega
Francisco Aránega
Graduated in Law, Autonomous University of Barcelona, 1995.
Postgraduate program in European and International Law, "Universiteit van Amsterdam", 1995.
Francisco has been practicing law for approximately 20 years. He spent 14 years practicing in the law firm Garrigues, Abogados y Asesores Tributarios and, in 2012, he joined KPMG Abogados to head its pharmaceutical law department. He joined Faus & Moliner in 2015.
He has extensive experience providing legal advice in contractual matters to companies of the pharmaceutical sector, both with regards to the usual contracts resulting from the ordinary activities of pharmaceutical companies, and in mergers and acquisitions in the sector. He recurrently provides legal advice on international transactions. He also usually provides legal advice on issues related with compliance, regulatory matters and advertising of medicinal products and medical devices.
He regularly writes articles and essays and he is a speaker at seminars, courses and conferences on pharmaceutical law.
For more than 10 years, he has been the lecturer responsible for "international business law" in various masters of the "Escuela de Administración de Empresas" (EAE) in Barcelona and he has taught contract and pharmaceutical law in several Spanish universities.
He speaks and writes in English fluently, being totally used to work in English, and is also able to work in Italian.